Built for:
Health Plans
Build the connections that optimize every payment.
Streamline, balance and clarify the entire payments process.
We believe the key lies in creating stronger connections between you, your providers, and your members – and we're building the technology and processes that are making it happen.
By addressing the most abrasive aspects of the payments process, we're purposefully evolving your existing process to help you reduce friction and control the rising cost of care.
Ensure the accuracy of every payment
Balance risk and financial performance
Analyze and optimize network performance
Develop primary, secondary, wrap and specialty networks
Comply with new and changing regulations (No Surprises Act)
Clarify member enrollment and claims communications
Solutions for Health Plans
Here's how we help improve your operational efficiency:
Claims Communications
Bring clarity and consistency to member ID cards and episodic, rather than individual, EOBs.
Enrollment Communications
Simplify design and streamline distribution to ensure members have critical plan information when they need it most.
Provider Decision Support
Streamline provider directory and consulting with faster, more accurate data collection and verification.
---
Learn more about claims communications and our network solutions.
Payments Optimization for Payers
Leverage flexible payment options that balance cost effectiveness with provider satisfaction, allowing you to minimize abrasion and continuously expand your network.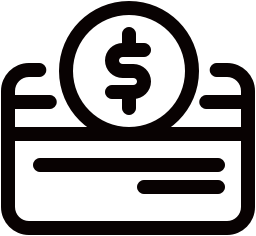 Payments Optimization for Providers
Streamline and speed up payment receipt and reconciliation throughout your organization with 835 system integration, easy routing to multiple TINs and enhanced security.
---
Learn more about our payments optimization platform.
Network Performance
Build and optimize completive, accessible, and high value networks to win market share and meet your members' needs.
Network Strategy, Maintenance and Sales
Track competitor activity and market opportunities to refine your network strategy, identify the best fit providers to maintain competitiveness, and communicate the strength of your network.
---
Learn more about our network solutions.
Case Study
A BCBS plan saves $1.2M annually.
A BCBS plan reduced operational fulfilment costs and increased electronic communications delivery and provider satisfaction with Zelis Payments Optimization.
Zelis by the Numbers
Join us as we chart new ways to pay for care, with care.
in payments delivered annually
Take the Next Step
Make the right connections now to pay for care, with care.