Modern healthcare financial experiences are built with Zelis.
Harness data-driven insights and human expertise in a connected platform to bridge the gaps in the healthcare financial system.
What does it mean to modernize the business of healthcare?
With Zelis on your side, you can:
Solution Showcase
Find balance in your financial performance.
Payments Optimization for Payers
Leverage flexible payment options that balance cost effectiveness with provider satisfaction, allowing you to minimize abrasion and continuously expand your network.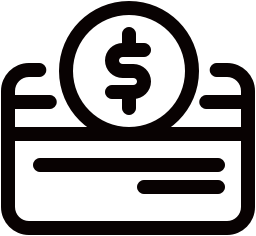 Payments Optimization for Providers
Streamline and speed up payment receipt and reconciliation throughout your organization with 835 system integration, easy routing to multiple TINs and enhanced security.
---
Learn more about our payments optimization platform.
Claims Communications
Bring clarity and consistency to member ID cards and episodic, rather than individual, EOBs.
Enrollment Communications
Simplify design and streamline distribution to ensure members have critical plan information when they need it most.
Provider Decision Support
Streamline provider directory and consulting with faster, more accurate data collection and verification.
---
Learn more about claims communications and our network solutions.
Network Performance
Build and optimize completive, accessible, and high value networks to win market share and meet your members' needs.
Network Strategy, Maintenance and Sales
Track competitor activity and market opportunities to refine your network strategy, identify the best fit providers to maintain competitiveness, and communicate the strength of your network.
---
Learn more about our network solutions.
Testimonials
Our solutions in action.
"The implementation process with Zelis was painless. Their team assisted us in making sure that all the details were handled, and that all our business was moved and active in the systems within 90 days from implementation."
– Joanne, Vice President of TPA
"Managing payments manually requires significant effort. The Zelis automated payments solution has reduced this by 4x for our hospital business, and 6x for our physician business."
– Sue, Director of Processing at Not-for-Profit Health System
"As we've worked with Zelis, we've found all their capabilities and solutions to be very easy to plug-in and integrate with our offerings. That flexibility is very valuable to us."
– Joel, Executive Director of National Health Plan
"Zelis makes doing business simple. Our clients are saving so much money on claims that they re asking for new products. It's a rare treat to sit down with a client that hasn't bought a new solution in years and is now asking "what's next?" That builds loyalty."
– Craig, COO of TPA
Scale With Zelis
Working as hard as you do on the details that matter.
Technology built by healthcare experts.
Our technology is purpose-built for healthcare, using deep industry expertise to help our clients better operate and stay current with changing regulations in the complex and evolving healthcare financial landscape.
Partnership that evolves with you.
We're passionate about your success. We work with you to build the right solutions, helping you to scale and grow your business.
Visibility that unlocks value.
Zelis has data, insights, and solutions that span the entire healthcare financial experience, enabling us to identify, optimize and solve problems holistically, driving real, measurable results for clients.
Take the Next Step
Bring purpose-built capabilities to every step of your payment process.