Zelis in the News
Stories about Zelis that we especially love to share from the media outlets you love to read.
---
Are you a member of the press?
News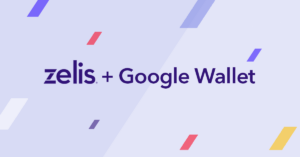 Zelis® and Google Wallet Bring Security, Convenience, and Efficiency to Healthcare Consumers
Zelis transforms the healthcare financial experience: payer clients can now offer secure digital health insurance ID cards in Google Wallet.
View resource
News
Zelis® Named to Fortune's 2023 Best Workplaces in Health Care
Zelis has been named by Fortune as a 2023 Best Workplace in Health Care. Among a list of 40 large workplaces, Zelis ranked at #16 in its debut on the list.
View resource
News
Zelis® and Rectangle Health Deliver Revolutionary Straight-Through Processing for the Healthcare and Dental Industries
Zelis partners with Rectangle Health to accelerate processing time by 50%, turning manual claim payment into a single automated process.
View resource
Building a Legacy
Milestones
Founded as Stratose in 1995, we first focused on expanding access and delivering an innovative wrap network solution to small and mid-market payers.
Acquired PHX integrating claims cost management strategies.
Acquired Pay-Plus Solutions, bringing payment innovations to our growing platform.
United under the Zelis brand, promising a single-source solution to lower costs.
Integrated new analytics capabilities and expanded network capabilities with acquisition of Truven, Ethicare, Strenuus and the Maverest Dental Network.
Acquired Netminder.
Integrated enrollment and claims communications solutions with acquisition of RedCard.
Expanded member navigation and transparency offerings with acquisition of Sapphire Digital.
Expanded Medicare capabilities, reference-based pricing, and payment integrity with acquisition of Payer Compass. Expands payments network and capabilities with acquisition of Payspan.
Get our Media Toolkit
Zelis Logo
The color version of the logo should be used on predominantly light backgrounds, while the white logo should only used on dark or vibrant backgrounds.