Built for:
Health Systems and Hospitals
Streamline and automate every step of your payments process.
Accelerate payments with integrated electronic payments.
Across the country, more than 700,000 providers – representing 8 out of the 10 largest health systems in the US – trust Zelis to improve cash flow, improve productivity drive efficiencies throughout the enterprise.
Do you have staff who processing paper checks, spending time logging into disparate payer portals? Zelis gives you the power to do it all electronically, with easy 835 integration with your existing systems and claims platforms. Plus, you'll have one place to match what was billed to what was paid from more than 330 payers.
Zelis clients get paid up to 20 days faster using ACH or prepaid cards compared to paper checks, improving security, cash flow and efficiency at every step. Your online portal will give your team 24/7 access to the status of every payment – and our team is standing by whenever you need help.
Build direct connections with more than 330 payers
Streamline workflow with one point of contact for provider enrollment and payment data
Settle payments directly, routing funds to single or multiple TINs
Enable faster payments, enabling faster secondary filing and patient billing
Extract remittances directly from adjudication for cleaner 835s
Monitor payments for suspicious activity or fraud
Solutions for Hospitals and Health Systems
Here's how we work with you to streamline your revenue cycle.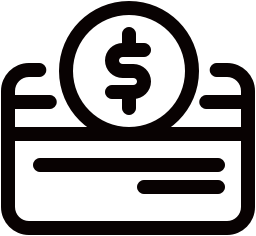 Provider Payments Optimization
Streamline and speed up payment receipt and reconciliation throughout your organization with 835 system integration, easy routing to multiple TINs and enhanced security.
---
Learn more about our payments optimization platform.
Case Study
Regional Health Plan saves $8.7M annually.
Regional Health Plan with 250,000 members saved $8.7M annually through post-adjudication, pre-payment claims editing.
Zelis by the Numbers
Join us as we chart new ways to pay for care, with care.
in payments delivered annually
Take the Next Step
Learn how we can optimize every payment.